Beschrijving
1. Materiaal: Niet-geweven en gesmolten stof van polypropyleen, hypoallergeen, vloeistofbestendig
2. Toepassingen: disposable caps voor ziekenhuis, werkplaats, hotel, stofdichte plaats, voedsel / elektronische / chemische workshop enz
3. Gebruiksgebied: Geschikt voor cleanroom, die veel gebruikt wordt in kliniek, ziekenhuis, elektronische industrie in de voedingsindustrie, LCD-industrie en pharmacy-industrie, enz., Kan ook worden gebruikt voor de schoonheid van de huishoudelijke schoonheid.
4. Zachte non-woven textuur, voor comfort en veiligheid om haar te beveiligen en het risico op verontreiniging minimaliseert.
Producteigenschappen:
1) ademend, zacht, comfortabel, lichtgewicht, wegwerp, handig en goedkoop
2) antistatische, vloeistofbestendig
3) compact in vouw gevouwen en gemakkelijk in vorm openen
4) enkel of dubbel elastisch
5) elastiek rondom aan de rand, een of dubbel elastiek
6) Elastische bekleding om een ​​verscheidenheid aan kapsels aan te passen
Verkrijgbaar in verschillend gewicht en grootte en kleur en verpakking zoals gevraagd
workshop: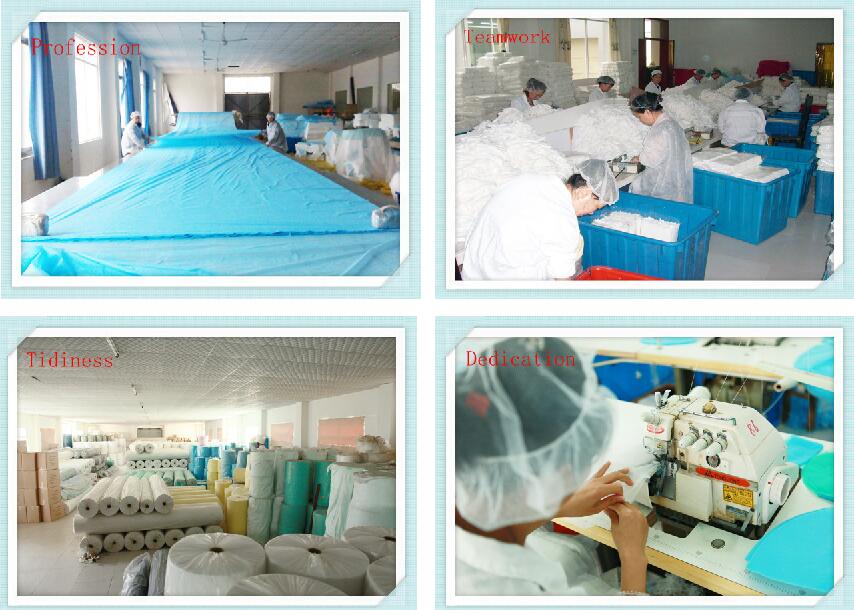 Certificaat Goedgekeurd: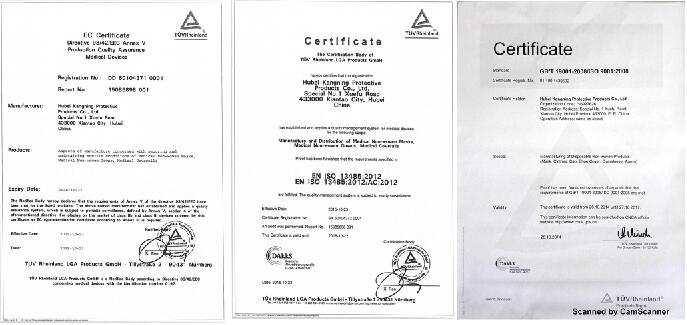 Gerelateerde producten: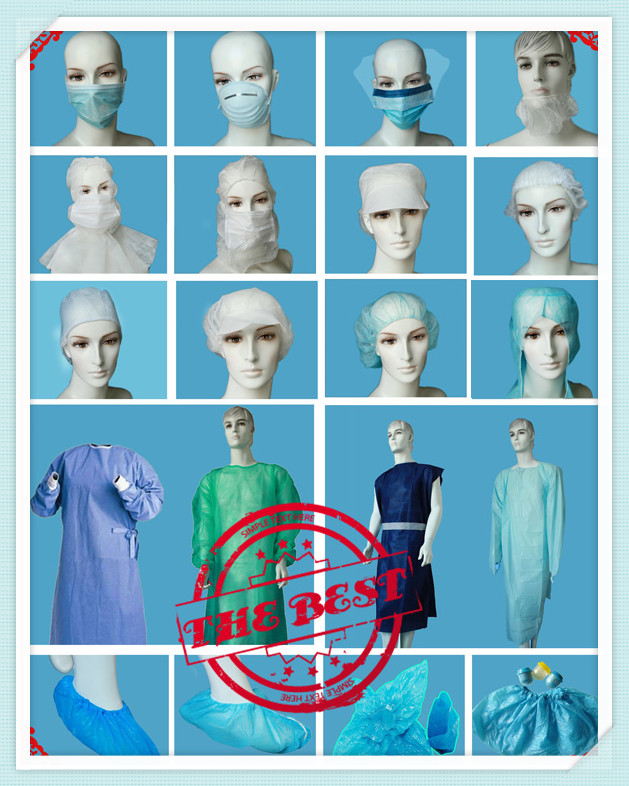 Eventuele vragen, welkom om ons te bezoeken. dank je!
Product Categorie : Beschermende producten