2017 warm te koop vernevelaar machine, draagbare vernevelaar
Medische vernevelaars worden voornamelijk gebruikt voor de behandeling van verschillende ziekten, zoals verkoudheid, koorts, hoesten, astma, keelpijn, faryngitis, rhinitis, bronchitis, pneumoconiose, bronchiale, bronchiale, alveolaire en thoracale aandoeningen. Inademing therapie is een belangrijke en effectieve behandeling voor de ziekte van de luchtwegen. De verstuiving inhalator wordt gebruikt om de vloeistof te verstuiven in kleine deeltjes. Het geneesmiddel komt in de luchtwegen en de longen door middel van de ademhaling en aspiratie. Om het doel van een snelle en effectieve behandeling te bereiken.
Nebulizer:
Inrichting voor toediening van een geneesmiddel door besproeiing met een fijne mist.Also bekend als een vernevelaar, een machine die vloeibare medicatie verdampt in een fijne nevel te inhaleren in de longen via een mondstuk of masker. Een vernevelaar wordt gebruikt om medicatie in de eerste plaats voor mensen met astma te beheren, maar ook voor mensen met cystic fibrosis of andere aandoeningen van de luchtwegen.
Specificatie:
1.Portable ontwerp, klein formaat, voor thuis en op kantoor.
2.Het apparaat vaststelling van ultra-low noise ontwerp kan de gebruiker comfortabel gevoel.
3.Low spanning Indicator: de lage spanning lampje wordt rood als de batterij zwak is, dan zal de machine stoppen met werken en macht automatisch uit een minuut later.
4.One druk op de knop ontwerp: Druk op de aan / uit-knop en LED-van-lampje groen worden; Druk op de aan / uit-knop nogmaals om het apparaat te sluiten wanneer gebruikers geen gebruik van de inhalator.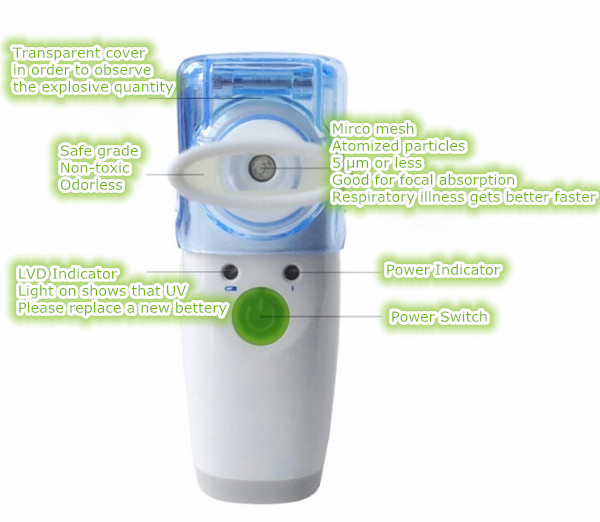 Detail Info:
Product name:
Mesh nebulizer
Weight for each carton:
2.9KG
Power source:

Direct current 3V or Dual with Alternating current 220V

(2xAA batteries or Adapter:AC-DC3V1A)

Rated power:

2W

Ultrasonic frequency:
Approximately 140kHz
Nebulizing Rate:
≥0.25ml/min
Max./Min. liquid volume:
8ml/0.5ml
MMAD:
Approximately 5µm
Low battery indicate:
2.2V±0.2V
Nebulizing head life:
180 hours
Battery life:
90 minutes supplied by two AA alkaline battery
Automatic shutdown:

Automatic shutdown without liquid

Operating temperature and humidity:
+10°c~+40°c,≤85%R.H
Storage temperature and humidity:
+10°c~+40°c,≤85%R.H
Pollution degree:
Degrees 2
Altitudes:
≤2000M
Product net weight:
1.7kg
Waarom voor ons kiezen?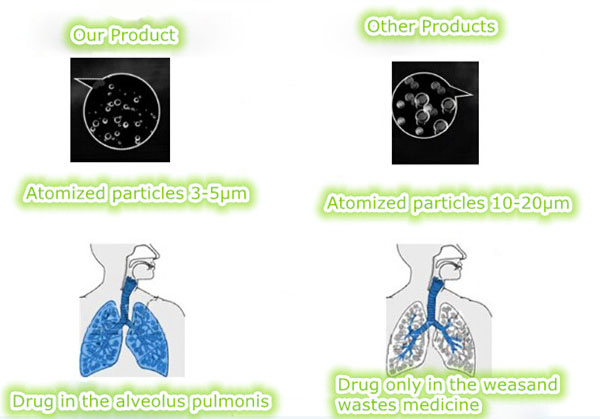 Verpakkingsdetails: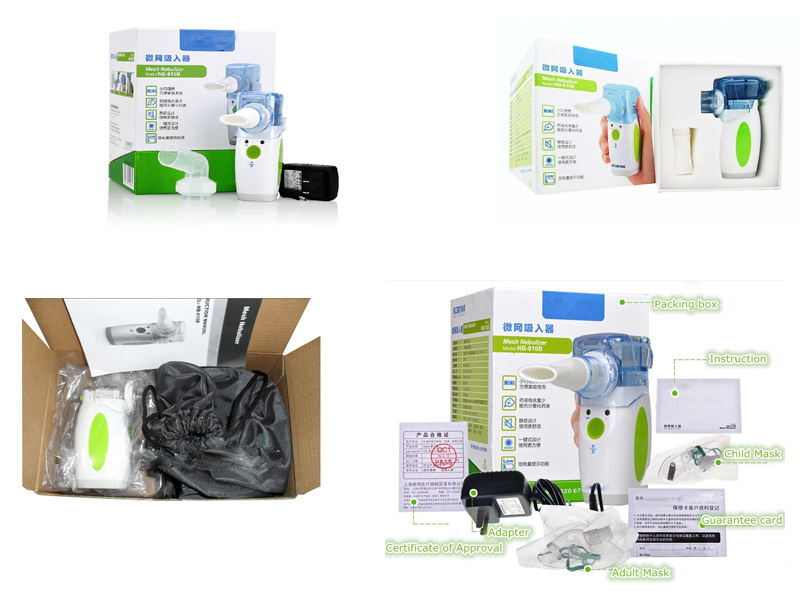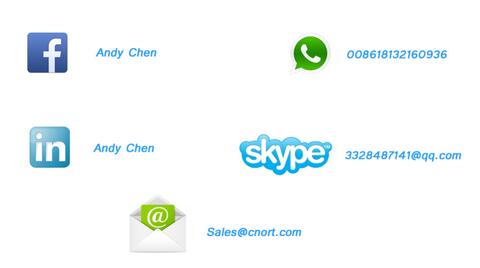 Product Categorie : Diagnostische Test producten > Vernevelaar