Baby luiers hebben drie Grade, klasse A, klasse B, klasse C. klasse A is de producten van hoge kwaliteit, Grade B is het meest concurrerende type, Grade C is het goedkoopste type. Verschillende typen kunnen voldoen aan eisen van de verschillende klanten. En verschillende types van verschillende baby gewicht kon ontmoeten. De baby luiers zijn zacht en hoge geabsorbeerde dosis.

Grade

Three grades, grade A, B, C

Feature

1) Leak guard; 2) Cloth like/PE film; 3) Elastic waist; 4) Front tape;

5) Side tape 6) Urine wet indicater

Size

Four sizes, size S, M, L, XL,

Dimension

400*270mm, 440*320mm, 480*320mm, 530*330mm

SAP

4g-8g or could be customized

Absorbing Capacity

300ml-700ml

Baby Weight

For the baby weight 3kgs-25kg

Packing

20/18/16/14pcs per bag, 12bags/carton, could be customized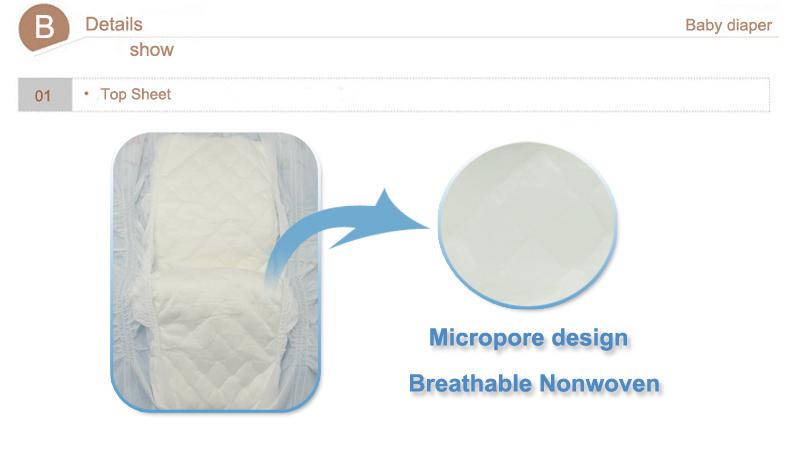 a. Micropore ontwerp: de bovenste blad Instant absorptie door schoon design
maken de vloeistof snel passeren en maken de luier ademend.
b. Vliesfaser oppervlak: zacht vlies bovenste blad laat de baby comfortabel voelen.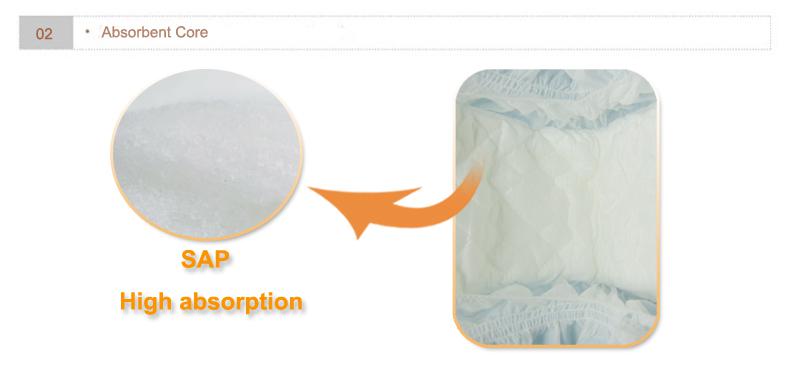 Super absorberend polymeer: pluis pulp vermengd met SAP te absorberen het vocht snelly
and houden de oppervlakte droog. Laat Mama doen niet hoeft te maken over de baby rode kont.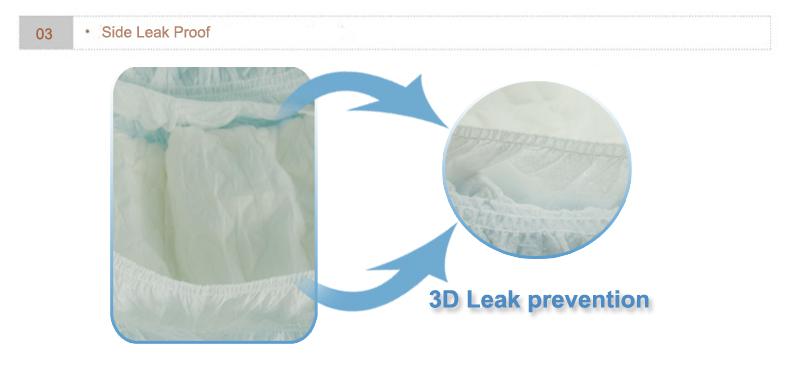 Dubbele elastische barrière: 3D lekken preventie ontworpen van been manchet kan effectief
kant lekkage voorkomen.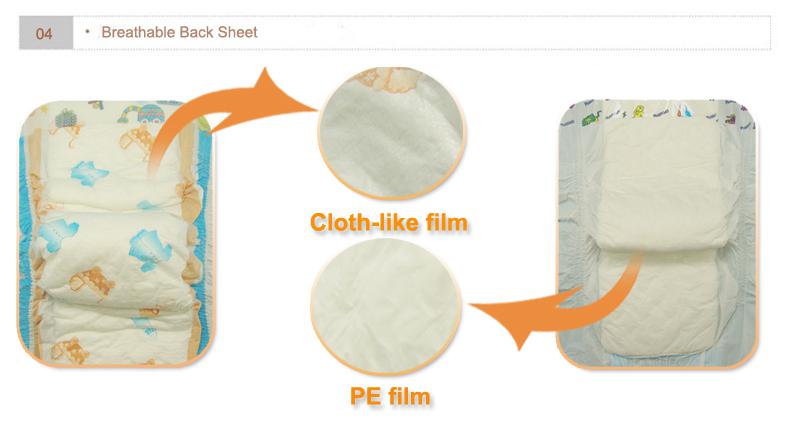 a. PE film terug blad: ikt kunt voorkomen dat lekkages.
b. doek zoals rug blad: ademend en comfortabelere.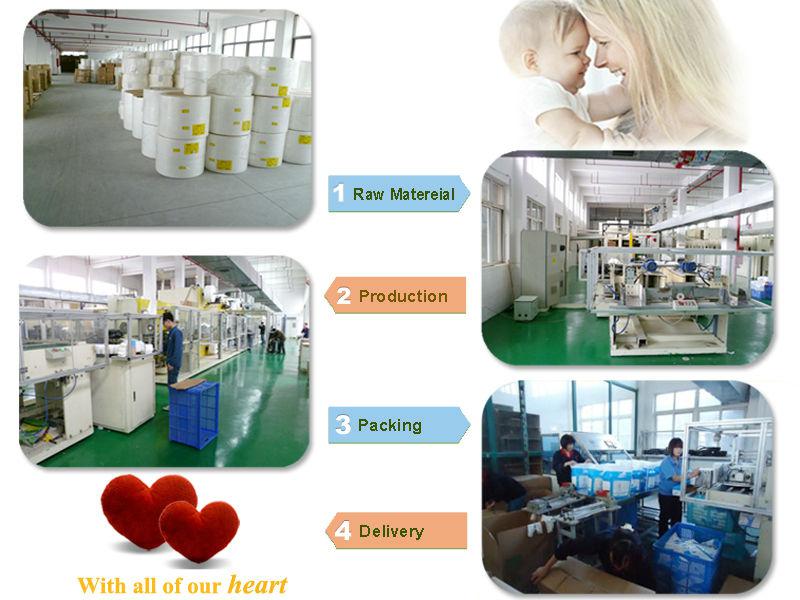 Product Categorie : Sanitair Series > Baby luier